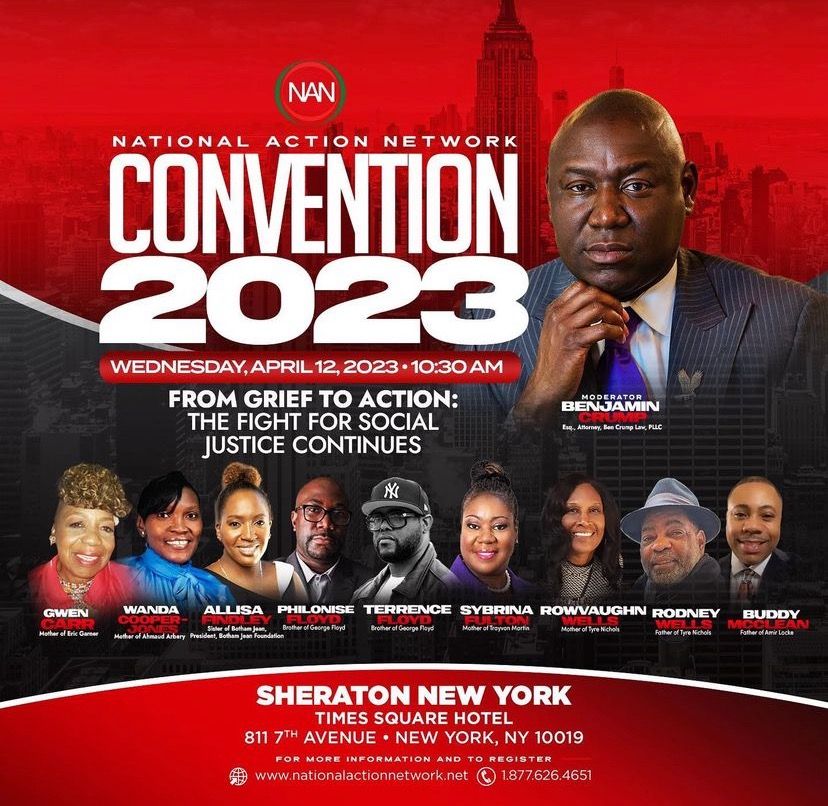 Welcome to Convention 2023, a powerful gathering sponsored by the National Action Network. Join us as we bring together esteemed voices in the fight for social justice, Gwen Carr, the courageous mother of Eric Garner, and Sybrina Fulton, the inspiring mother of Trayvon Martin.
Under the theme "From Grief to Action: The Fight for Social Justice Continues," this event will serve as a catalyst for change, uniting individuals from all walks of life to address the pressing issues that demand our attention. Together, we will explore the ways in which grief can be transformed into impactful action, creating a society that upholds equality, justice, and compassion for all.
Mark your calendars for April 12, 2023, as the Sheraton New York on 7th Avenue becomes the epicenter of this transformative event. Starting at 10:30 am, the Convention 2023 will feature thought-provoking discussions, empowering speeches, and collaborative workshops that inspire and equip attendees with the tools to make a difference.
Don't miss this opportunity to be part of an event that amplifies the voices of those who have experienced immense loss, turning their pain into powerful advocacy. Join us at Convention 2023 and together, let us continue the vital fight for social justice.